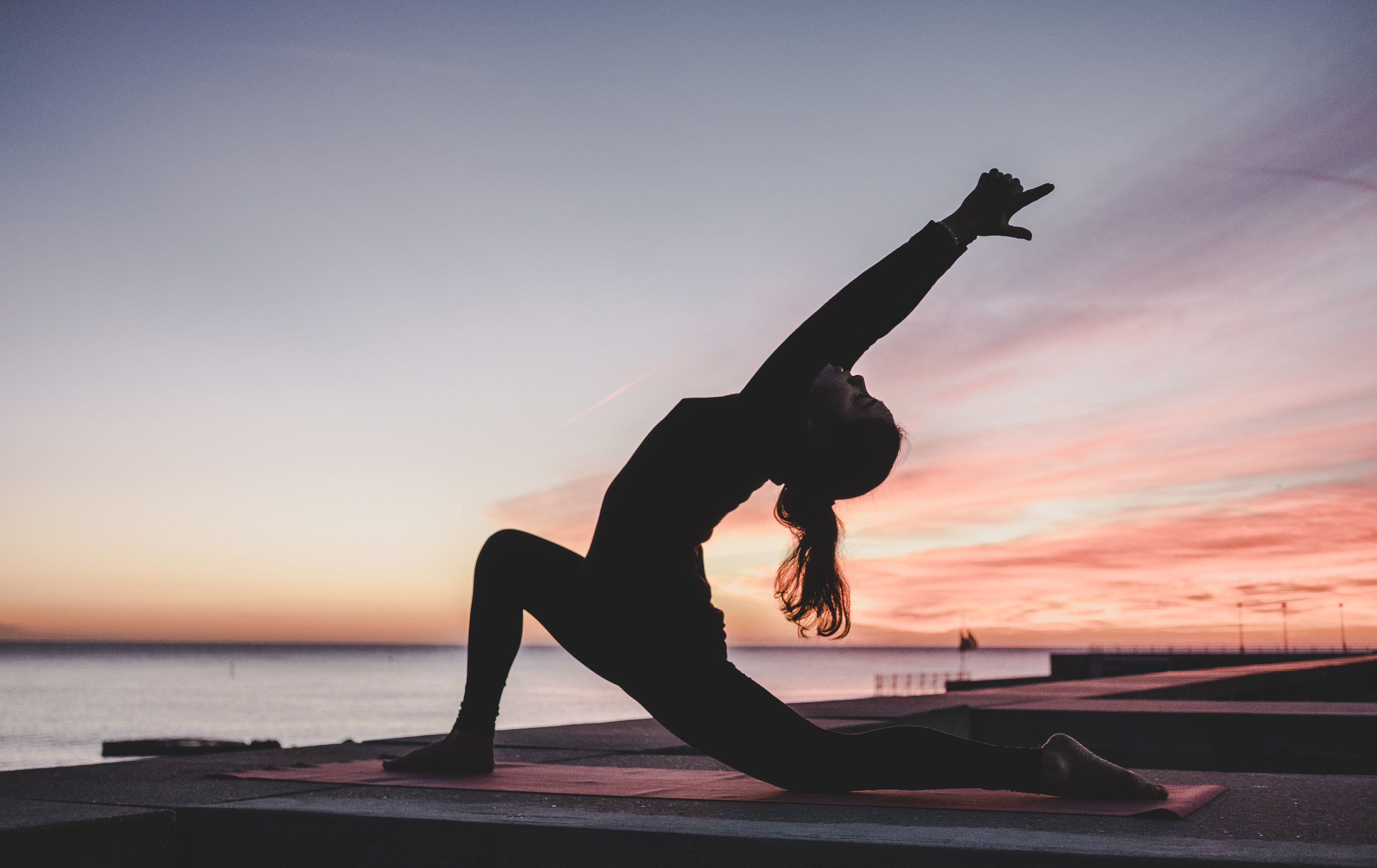 E-RYT 200 and Owner/ Creator of Freedom Yoga, Toni has been teaching yoga since 2013. Toni is east Texas' leading expert in yoga for stress, trauma, and PTSD.
As a PTSD survivor, yoga has been her lifeline and her calling. She understands that trauma survivors need to establish or re-establish a sense of identity and safety in their bodies, therefore Toni teaches all of her classes in a "trauma-sensitive" manner, which helps her students reach a deeper state of relaxation. She enjoys teaching Vinyasa yoga which links movement to breath and is sometimes referred to as a "moving meditation."
Toni is incredibly passionate about her Release and Restore class which she formulated using a combination of yoga and other mind/body tools for dealing with stress and anxiety. Her teaching techniques work to not only increase physical strength and flexibility, but also reset the nervous system, release stored tension, and gain a sense of awareness and control over thoughts, feelings and emotions. Along with teaching a variety of group yoga classes, Toni also offers private instruction.
She believes that yoga should be accessible to everyone, therefore the postures should be made to fit the practitioner's body rather than forcing the body into postures. Toni has created Freedom Yoga to be donation-based to all active duty military, honorably discharged veterans, and first responders.
Grace Gannon
Grace Gannon enjoyed her first yoga class in 2016 and was instantly hooked. Coming from a background in sports, she appreciated the unique way yoga challenged the body while also respecting it.
Grace began her 200 hour yoga teacher training with YogaFit in the summer of 2018; including training on how to facilitate a trauma-sensitive class.
Grace's passion is to create an experience for individuals to gain strength in their bodies, awareness of the present, and deep soul rest.
Grace loves introducing yoga to adults and children and has created her own unique faith-based class called "Peace and Presence" where she incorporates prayer and scripture meditations into a gentle yoga class that is sure to calm your mind, body, and spirit.
Danielle Whitlock
Danielle is a yoga instructor specializing in Aerial Yoga. After more than 10 years of practice, she finally decided to step out of her comfort zone and pursue certification as an instructor through YogaFit, realizing that it was the perfect outlet to help others. It was during this training that Freedom Yoga opened its doors and Danielle discovered her true calling: Aerial Yoga.
She found it to be fun and challenging and from the first class she recognized how beneficial Aerial Yoga could be, both physically and mentally. Aerial Certification soon followed and Danielle has been teaching at Freedom Yoga ever since.
Outside of yoga, Danielle is a devoted wife, the mother of one sassy girl and 2 overly-excited dogs, and loves being surrounded by trees and mountains.
Shannon Hood
My personal yoga practice started many years ago in my living room. As a then stay at home, homeschooling mom of my daughter, I first pursued my teacher training thinking it would just be something good for me to do for myself and have on my resume and be able to teach.
And then as soon as I started, I found myself in the middle of a divorce and yoga became so much more. I received my 200RYT certification through Blue Anjou in Lewisville in 2012.
I believe yoga is a journey of the self. It is a healing journey that is great for the mind and body. I think yoga offers a union of the body, mind, breath, and spirit that everyone can benefit from. Yoga is for everyone!
I enjoy Restorative and Yin classes that allow us to slow down, focus on our breath and quiet our minds.
Look for special Yoga Nidra meditation classes on the schedule and you may find me teaching Aerial as well.
Holly Ingram
Holly believes that yoga is medicine and it's extraordinary in the way it connects our breath, to our mind, body, and the spirit that dwells within. She felt that magic in the very first yoga class she experienced in downtown Dallas at the age of 20 and knew she'd found something special.
Holly left the corporate world and became a stay at home Mom to her first born son in 2008 and immediately worked towards an online yoga certification from home to begin her teaching career and taught her first class on her birthday that year. In February 2013, she attended Angela Wagner's 200 hour Yoga School at YogaSport in Dallas, TX and completed the course the following June, and continues to work with Angela as her life coach. Since becoming a yoga teacher Holly has attended many workshops led by incredible teachers who travel the world sharing their wisdom and expertise. Some of her favorite teachers she's had the opportunity to learn from are Rodney Yee, Colleen Saidman Yee, Ana Forrest, Tiffany Cruikshank, Kathryn Budig, Sianna Sherman, Kino MacGregor, Tim Miller and others.
This allows her to blend her own style of yoga for her students. Her classes integrate vinyasa flow asana (linking movement with breath) with the application of precise alignment, meditation, intention and positive affirmations to create a journey within that cultivates self love, healing, and empowerment.
She had the opportunity to open beFree YOGA with two other partners in February 2016, She and her partner, Elise Carter say it is a dream come true, they didn't know they had! Our beFree family is a growing community full of love, support, and powerful transformations.
Holly is also passionate about the healing properties CBD oil by UltraCell and dōTerra essential oils, learning more everyday as a Wellness Coach and likes to incorporate them into her own practices. She wants to share yoga and mindfulness practices with as many humans as she possibly can, and has a huge heart for empowering children with yoga medicine too.
Chris Dussex
Chris began his yoga journey back in 2012 and enjoys practicing Vinyasa and Meditation. He has seen some pretty significant health benefits from his own consistent yoga practice such as lowered blood pressure.
Through yoga, Chris has built physical strength and balance for challenging poses, increased his flexibility, and has learned to harness the power of the breath to manage stress and focus his mind.
He recognizes the fact that a lot of men are hesitant to begin a yoga practice and wants to help break some of the stigma and stereotypes around yoga to prove that it's for every body.
Chris will complete teacher training in August and will begin teaching FREE yoga for beginners as part of his certification process.
Chris and his wife, Toni are so excited to be teaching and growing in their journey together.